SOME GOOD SEATS STILL AVAILABLE FOR MIDWEEKS IN DECEMBER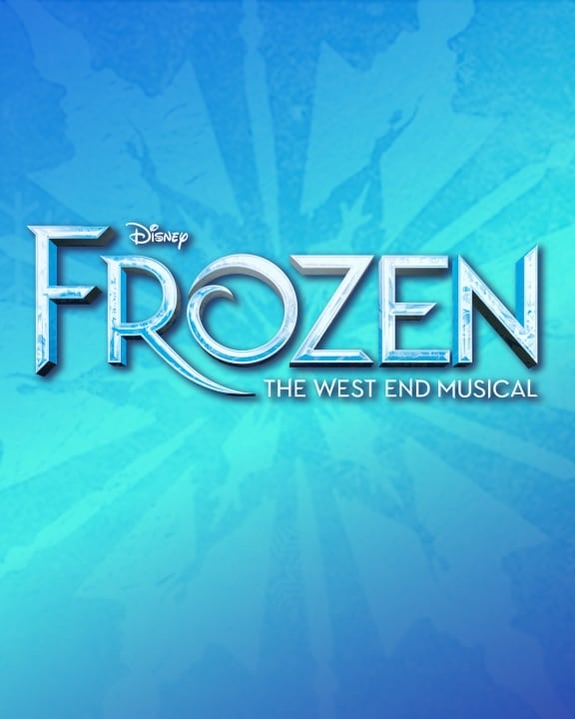 Frequently Asked Questions
Frequently Asked Questions
Is there a minimum age requirement to see the show?
FROZEN is recommended for a general audience aged 6 and up. Children under the age of 4 (including babes in arms) will not be admitted into the theatre.
All persons aged 16 or under must be accompanied by an adult and may not sit on their own within the auditorium.
All persons entering the theatre, regardless of age, must have a ticket.
When will I receive my e-tickets?
If after 24 hours you have not received your confirmation or tickets please contact Frozen Guest Services at help@frozenthemusical.co.uk.
The show is approximately 2 hour 15 minutes long including one 20-minute interval.
When will I receive my tickets by post?
If you have selected to receive your tickets by post they will be mailed to the address provided in the 7-10 days after booking.
When are the performance times?
Performances will take place Wednesday to Friday at 7pm, Thursday at 2pm and Saturday 2.30pm & 7pm, and Sunday at 1pm and & 5.30pm.
Performance Schedule
Wed 7pm | Thu 2pm & 7pm | Fri 7pm
Sat 2:30pm & 7pm | Sun 1pm & 5:30pm
My tickets haven't arrived. What do I do?
Please check your Inbox for a confirmation email from noreply@lwtheatres.co.uk and also check your junk/spam mailbox just in case. If you have not received your confirmation email within 24 hours of making your booking you can contact the Box Office by sending an email to: Customer.Relations@lwtheatres.co.uk.

If you haven't received your Postal tickets, Mobile tickets, or E-Tickets within 24 hours of the show, please go to: https://booking.lwtheatres.co.uk/order/manage to access your virtual tickets. You will need the 7-digit transaction number which can be found on your confirmation email. If you don't have a smart phone or tablet, please print your tickets and bring them with you. If you are still having difficulties, please bring your confirmation email or pre-show email to the Box Office for further assistance. The Box Office at Theatre Royal Drury Lane is open from 10am each day.
What are the ticket prices?
Ticket prices vary from £25 £29.50 to £79.50 (off peak performances) and £25 £29.50 to £99.50 (peak performances). Premium tickets are also available, offering the best seats in the house with the best view of the stage. All ticket prices are subject to availability.
I haven't received my e-ticket yet. What do I do?
Your E-Tickets will be attached to the confirmation email you receive shortly after making your booking. If you can't see them attached, download all images and scroll down to the very bottom of your email. They should be there instead. Please be sure to check your junk/spam mailboxs just in case!
What is the layout of the auditorium and how can I see where my seat is?
Can I exchange my tickets?
If you need to change your booking to another date, please email or call Guest Services on 020 3925 2998. Agents are available from 10am to 7pm, Monday to Sunday. An Exchange Fee of £3 per ticket will apply.
Are there access performances taking place?
Yes. You can check dates for our signed, captioned, audio described and relaxed performances on our Access Page.
GalaPro is now available at all performances of Frozen the Musical – a revolutionary app for accessibility, which enhances your experience at live performances. You can use the app to enjoy the show with subtitles, audio description and closed captioning. All services are provided in real-time. Click here to find out more.
What steps will be taken to ensure the theatre is safe to visit when you open?
Does the show use special effects?
Please be advised that smoke, haze and strobe lights are used during the performance.
What if I have concerns about Covid-19 on the day of my visit?
If you are feeling unwell and suspect that you may have been exposed to Covid-19, we ask you to stay at home for the wellbeing of other guests and theatre staff.


If you or any of your party are unable to attend due to contracting Covid within 48 hours of attending the scheduled event, then please give us a call on 020 3925 2998 (Monday to Sunday, 10am – 7.00) to discuss your booking. Please note changes to your booking are only possible if you contact us by 11am on the day of the performance and will not be possible after the performance has started.
Is photography allowed in the theatre?
No filming or photography is allowed at any time during the performance.
I have a question about my Group booking, who can I speak to?
For any other questions about your Group booking, please contact the agent with whom you made your booking. For any other Group related queries please contact trdlgroups@lwtheatres.co.uk.
Is official show merchandise available to purchase?
Merchandise is available to purchase before and after the show, and during the interval inside the theatre. Our merchandise kiosks accept payment by card only.
If you have a query about merchandise purchased at the venue, please contact DTG.Merch@disney.com
How can I use my FROZEN Credit and/or Gift Voucher?
You will be able to redeem your FROZEN Credit Voucher or Gift Voucher by booking tickets online here. There will be an option to 'Redeem Gift Vouchers' under 'Your Details' in the booking process.
I have another question that hasn't been answered here, what should I do?
How can I buy or redeem a gift voucher?
Now you can share the magic with a FROZEN ticket gift voucher. To find out more and purchase a voucher, click here. Once you have completed your purchase, your voucher will be emailed to you, ready for you to gift to your lucky recipient.
FROZEN ticket gift vouchers can be redeemed when booking online here. There will be an option to 'Redeem Gift Vouchers' under 'Your Details' in the booking process.
There are no plans for Frozen to tour the UK. The show can be seen exclusively in London's West End at Theatre Royal Drury Lane and we hope you can visit us one day soon!